Marketing Graduate Scheme (J002519)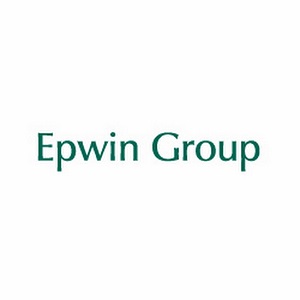 JOB TITLE: Marketing Graduate (Building Components Division) (J002519)
COMPANY: Epwin Group PLC
LOCATION: Tamworth, Staffordshire.
SALARY: Highly Competitive Graduate Salary and Benefits Package
The Company
You may not have heard of Epwin Group PLC, but the chances are you've passed multiple homes, public buildings or commercial premises that contain building products we manufacture and distribute, here in the UK. Without realising you'll have opened our windows and doors, looked up at our gutters, cladding and chimneys, admired our decorative wall coverings and possibly even walked across our decking whilst on holiday! With this in mind you can begin to see why our annual turnover has grown to in excess of £300m.
We are passionate about sustainability. It goes without saying that all our products are energy efficient and low maintenance but for years we have invested heavily into research and technology to ensure that our operations are efficient, understanding that we need to protect and use wisely the resources available to us.
Given the breadth of products and services we offer we have the opportunity to work with a multitude of different customers and clients. From national housebuilders, main contractors and architects right through to stockists, independent builders, specialist installers, for windows, doors and decking for example, as well as keen DIYers doing up their home. At the core of our operation and the reason for our success, is our team of approximately 1200 employees located across the UK who go to great lengths to ensure that all these customer groups experience the very best from Epwin Group PLC.
The Role
With people at the core of Epwin Group PLC and looking forward, we know we need to develop our future leaders to ensure our continued success. We have identified opportunities within commercial, sales, marketing, finance, and operations for graduates who are looking to join a business that can offer all the benefits of a PLC but with the familiarity and responsibility of a much smaller organisation. We are looking for a highly competent and motivated Marketing Graduate to be part of our high-performance team joining our 2-year Graduate Programme. You will be hands-on from the start as part of our Building Components Division based at our sites in Tamworth. The Building Components Division offers vast opportunities within marketing given the diversity of operations within it. It is home to product brands such as Swish Building Products, Kestrel Building Products, Stormking, Ecodek and DekBoard as well our own distributor network, Specialist Building Products Distribution that has trade counters throughout the UK.
The Marketing Graduate role will be exposed to and will participate fully in a broad range of activities to provide real business experience, quantifiable business benefits and the opportunity for a challenging and rewarding career within the Building Components Division of Epwin Group PLC.
Your personal and professional development will be supported by the Discovery Aspiring Leaders programme providing you with a blended approach to learning through experiential workshops, online learning forums and an experienced coach.
Job Description
The role will encompass all elements of the marketing mix offering an end-to end marketing experience, split into the following core segments:
• Marketing analysis and insight
• This includes data analysis and marketing insights enabling the successful applicant to gain better insight into market/customer opportunities to make informed decision.
• Content creation, development, and implementation
• Creation of engaging content based on previously acquired market knowledge
• Identification of the most appropriate channels to reach the correct customer base
• Campaign review and analysis to feedback and improve future campaigns
Duties and Responsibilities
Following an initial induction to the business and Group, the Marketing Graduate will work under the guidance and supervision of the Marketing mentors and be fully integrated as a member of the Marketing Team. The role will include being actively involved in and contributing positively to the following areas:
• Deliver insights based on data from marketing platforms and identification of product development opportunities
• Analysis of sales data / CRM – identifying opportunities based on growth
• Translation of data into potential campaigns and feedback on data from campaigns
• Creation of collateral for use across all channels
• Implementing integrated campaigns – website updates / blogs, social media posts, PR / outreach, Eshots, literature, POS
• SEO – monitoring of impact and resultant actions
• Close collaboration with sales functions
The Individual
We are looking for a driven and ambitious Marketing Graduate to join our team. To be successful you will:
• Have achieved a 2:2 degree (or higher) in a Marketing or related discipline
• Have an inquisitive and forward-thinking mindset, who is always looking to learn and develop
• Be creative with ideas and how they translate into campaigns
• Have an ability to manipulate and interpret data to underpin campaigns
• The ability to communicate confidently and effectively across all levels of the business
• Be confident in building effective working relationships and working as part of a team.
• Be able to pick up and deliver projects, with the ability to work unsupervised
• Have a flexible approach and responsible attitude to work and driving development
Salary and Benefits
At Epwin Group, we know how hard graduates work and what a substantial contribution they make to businesses and because of this, we offer the people who join us an enviable package.
In addition to a highly competitive starting salary, you can also look forward to a range of benefits that amongst other things include the following:
• Support towards professional qualifications and training in line with career aspirations and your role and fully funded enrolment onto the Discovery Future Leaders Programme
• Generous employer contribution towards Epwin Group company pension scheme including death in service offering
• 32 days holiday (inclusive of public holidays)
• Lifestyle benefits such as exclusive perks and discounted shopping vouchers, wellbeing support and discounted gym membership
• Access to the Group's 'Cycle to Work' scheme
PLEASE NOTE:
By submitting this application, you agree for Discovery to store your details and contact you regarding this application and any future roles we think you'll be interested in (in line with our Privacy Policy, available on our website). You can unsubscribe at any time by emailing us.
All applications will be processed through Discovery, the retained managing consultants. Due to high volumes of applications, only those successful on application will be contacted for interviews.