Lead Facilitator and Coach (J002530)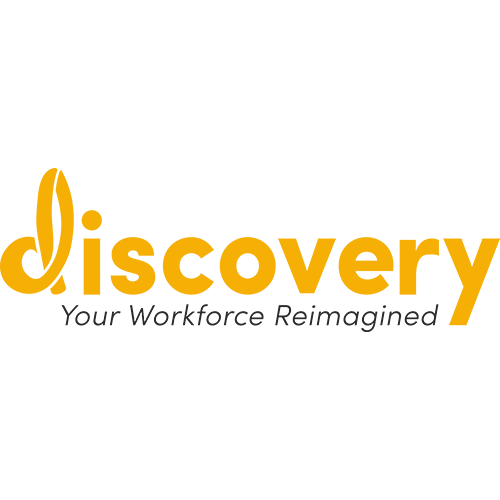 Role: Lead Facilitator and Coach
Salary: £34,000 – £38,000 (dependent on experience)
Benefits: 20 days Annual Leave, Pension Contribution, Employee Benefits Scheme, Bonus scheme after 18 months
Location: 3 days based in Redditch office, 2 days working from home.
Remit: We are seeking a commercially minded and well-rounded Facilitator & Coach to effectively plan and deliver leadership and management apprenticeship framework as well as commercial training programmes; whilst creating a positive, exhilarating, safe learning environment to support learners to achieve their full potential.
ABOUT DISCOVERY:
Discovery is a recruitment and training company that is changing the way organisations build their workforces to ensure sustainability, efficiency and longevity. Established in 1999, Discovery has worked with a huge range of companies, from large multi-national organisations to UK-based SMEs, to provide long-term workforce solutions rather than quick fixes. Whether it's recruiting future leaders, training existing staff or embedding dynamic L&D strategies, Discovery delivers the right solution.
The Discovery team are experts in designing and delivering career-defining development programmes for organisations across the UK. We are an approved training organisation for the Association of Professional Sales, an Institute of Leadership and Management approved training centre, active members with the Institute of Student Employers and approved to deliver apprenticeships by the Institute for Apprenticeships.
The Discovery Team are a carefully selected bunch – not typical recruitment salespeople or a numbers-based training course provider. We're business people, in a highly disruptive economy and an extremely competitive job market, it's our belief that businesses need to take new approaches to building their workforce and we deliver the solutions to make that happen.
THE ROLE:
If you are an inspirational, engaging, personable facilitator & coach we would like to hear from you.
Discovery's programmes are renowned for their innovative approach to sustainable performance improvement and long-term behavioural change. Working across a number of industry sectors we design and deliver programmes across leadership development, management, graduate development and sales transformation. We design and deliver appropriate training to effectuate the required changes, embedding best practice along the way.
As a Facilitator & Coach you will be responsible for:
Contribution to the design and development of Discovery programmes
Facilitation of experiential learning interventions, classroom training and coaching
Proactively source and promote relevant content for each cohort to support module material
Facilitation of one-to-one support visits for programme delegates and line managers, where appropriate using best practice coaching and mentoring techniques
Proactive support for programme delegates, e.g. telephone support and regular contact
Specific support and monitoring relating to coursework, work-based learning activities and apprenticeship programme
Assessment of work-based learning activities. e.g. apprenticeship, ILM
Facilitation of line-manager engagement sessions.
Promote and embed Equality and Diversity, Safeguarding, British Values, Prevent and Health and Safety to all learning sessions
Work collaboratively towards the achievement of the department's targets, Discovery's Strategic Goals and Core Values
ESSENTIAL REQUIREMENTS:
Minimum of 5 years experience in a commercial, client facing role, working with senior stakeholders
A Level 5 Management Qualification
An Assessors Award qualification
A level 3 teaching qualification or equivalent
Experience of managing consultative projects with executive stakeholders
Experience of delivering apprenticeship programs within a Learning and Development field
Driving licence (with a maximum of 3 penalty points)
DESIRABLE REQUIREMENTS:
Minimum 2:1 Degree
Experience of psychometric testing and other behavioural profiling tools
Experience of delivering training programs
Experience of delivering coaching at an executive level
JOIN THE TEAM!
We are committed to our employee development with a supportive and encouraging culture across the business. We practice what we preach, with 50% of our staff joining us as graduates and developing their careers with us and the majority of us have been on our own courses or been supported to achieve additional qualifications.
It's not all work though; we take time to celebrate our successes with company days out, monthly drinks nights, a quarterly dining club, rewards and incentives.
We are a curious bunch, always challenging the standard, taking charge of our future and understanding the root causes of issues to get it right first time. These are in fact – Our values.
PLEASE NOTE:
By submitting this application, you agree for Discovery to store your details and contact you regarding this application and any future roles we think you'll be interested in (in line with our Privacy Policy, available on our website). You can unsubscribe at any time by emailing us.
All applications will be processed through Discovery, the retained managing consultants. Due to high volumes of applications, only those successful on application will be contacted for interviews.