ICT Applications Engineer Graduate Scheme (J002522)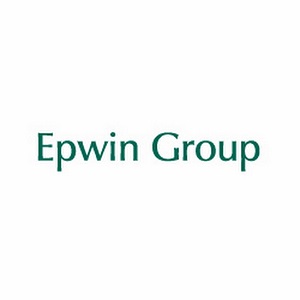 JOB TITLE: ICT Applications Engineer Graduate (Window Systems Division) (J002522)
COMPANY: Epwin Group PLC
LOCATION: Telford, Shropshire
SALARY: Highly Competitive Graduate Salary and Benefits Package
The Company
Epwin Group PLC is the leading manufacturer of energy efficient and low maintenance building products for the Repair, Maintenance and Improvement, Social Housing and New Build markets in the UK. It is one of the UK's largest manufacturers and suppliers of PVC windows, doors, and fascia systems with some of the best-known manufacturing and service names in the sector. It has an annual Group turnover in excess of £300million.
Sustainability is at the heart of the organisation and Epwin Group takes a strong ethical stance in its manufacturing and distribution operations which is demonstrated in its significant investment in Quality, Environmental and H&S Certifications.
Serving both the Trade and Retail markets in the UK, Epwin Group PLC operates an extensive branch network covering the whole of the UK offering several well-respected brands such as Swish and Kestrel. It also sells complimentary product lines such as flat roofing systems, decorative panelling, and sealants to reinforce its position as a respected industry leader.
The Role
As an inclusive, forward-thinking business, Epwin Group PLC has identified the need to develop future leaders in the areas of sales, commercial, finance and operations. We are looking for a highly competent and motivated ICT Applications Engineer Graduate to be part of a high-performance team joining our 2-year Graduate Programme. You will be a key part of our Window Systems Division based at our site in Telford.
The ICT Applications Engineer Graduate role will be exposed to and will participate fully in a broad range of activities to provide real business experience, quantifiable business benefits and the opportunity for a challenging and rewarding career within the Epwin Group.
Your personal and professional development will be supported by the Discovery Aspiring Leaders programme providing you with a blended approach to learning through experiential workshops, online learning forums and an experienced coach.
Job Description
As a key member of the ICT Team, the role will:
• Provide support and administration to key business systems within the Window Systems Division.
• Support the ICT Helpdesk function, ensuring user requests are resolved to agreed service levels and work closely with the Supply Chain, Manufacturing, Sales, Distribution and Finance teams to support daily operations.
• Participate in various ICT projects to contribute to the delivery of the strategic roadmap and continuous improvement.
• Maintain an awareness of cyber-security and ensure procedures and policy are followed to minimise risk to the organization.
• Promote and develop use of the ICT Systems in a secure manner to generate efficiency improvements.
The successful graduate will also be involved in various placements within each WSD ICT function, followed by role specific training including System Administration for SQL Database Infrastructure, ERP Business System and Warehouse Management, Payroll, Microsoft Business Central and Microsoft 365 Business Central.
Duties and Responsibilities
Following an initial induction to the business and Group, you will work under the guidance and supervision of the Head of ICT for the Windows System Division including work in the following key areas:
Technical
You will assist in the System Administration and Solution Development of the following systems:
• ERP Business System & Warehouse Management System
• Time & Attendance System
• Payroll System
• Group VAT Reporting
• SQL Database Infrastructure
Service Delivery
You will also support the ICT Helpdesk function including the following:
• Ensuring that user requests are resolved to agreed service levels, identifying and ensuring any potential information security risks are identified and dealt with as a priority
• Providing root cause analysis of Helpdesk requests and identify opportunities to reduce the volume of Helpdesk requests. .
• Offering hardware and software support for general Helpdesk calls.
You will also be involved in a number of additional tasks and ad hoc projects both within your own division and across other Group areas.
The Individual
We are looking for a driven and ambitious IT Graduate to join our team. To be successful you will:
• Have achieved a 2:2 degree (or higher) in an Information Technology, Computer Science, Software Engineering, or IT-related discipline
• Excellent knowledge of MS Office including Office Apps, Outlook, Teams, SharePoint, OneDrive
• An understanding of ERP and an awareness of cyber security would be beneficial
• Have an inquisitive and forward-thinking mindset, who is always looking to learn and develop
• Analytical – comfortable and competent in managing large datasets.
• The ability to communicate confidently and effectively across all levels of the business – both verbally and in the written word
• Be confident in building effective working relationships and working as part of a team.
• Be able to pick up, manage and deliver projects, with the ability to work unsupervised
• Have a flexible approach and responsible attitude to work and driving development
• Possess, or be working towards a full driving licence
Salary and Benefits
At Epwin Group, we know how hard graduates work and what a substantial contribution they make to businesses and because of this, we offer the people who join us an enviable package.
In addition to a highly competitive starting salary, you can also look forward to a range of benefits that amongst other things include the following:
• Support towards professional qualifications and training in line with career aspirations and your role and fully funded enrolment onto the Discovery Aspiring Leaders Programme
• Generous employer contribution towards Epwin Group company pension scheme including death in service offering
• 32 days holiday (inclusive of public holidays)
• Lifestyle benefits such as exclusive perks and discounted shopping vouchers, wellbeing support and discounted gym membership
• Access to the Group's 'Cycle to Work' scheme
PLEASE NOTE:
By submitting this application, you agree for Discovery to store your details and contact you regarding this application and any future roles we think you'll be interested in (in line with our Privacy Policy, available on our website). You can unsubscribe at any time by emailing us.
All applications will be processed through Discovery, the retained managing consultants. Due to high volumes of applications, only those successful on application will be contacted for interviews.